Tagged content for blast
Save up to 50% and get over £200 cashback on selected products online and in-store. Join Quidco today!
Bot Arena

Equip your bots with weaponry and blast the enemy bots to bits!
Bot Arena
Tank 2007

Tank warfare at its best. The world has gone to hell - it's up to you to set things straight and bla ...
Tank 2007
Boxhead: 2Play Rooms

Boxhead: 2Play Rooms is the next installment of the extremely popular Boxhead series! This game feat ...
Boxhead: 2Play Rooms
Blast Billiards

Fun flash billiards game careful or you might end up addicted like Pandy!
Blast Billiards
Blast Em!

Kill as many mutant animals as you can!
Blast Em!
Guy 3

Blast your way through many waves of foes using your toxic blood.
Guy 3
A Blast

The classic A-Blast game gets a 3D makeover, so hop into your space cruiser and start blasting alien ...
A Blast
Blue Shift
An awesome side-scrolling shooter. Grab some powerups and start blasting!
Blue Shift
Battle Tanks

Side-scrolling turn-based heavy metal carnage is back! This time with more weapons, larger explosion ...
Battle Tanks
Particle Wars Extreme

Blast away waves of enemies and take down huge bosses.
Particle Wars Extreme
Extreme Bass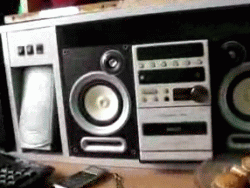 Bass-tastic...
Extreme Bass
The Last Stand 3 - Union City

Scavenge, shoot and survive your way through Union City in this sprawling zombie action RPG. Play in ...
The Last Stand 3 - Union City
1